#4 MUSHROOMS
ELECTRIC OPRPHEUS ACADEMY
SPILLING THE BEANS #4 MUSHROOMS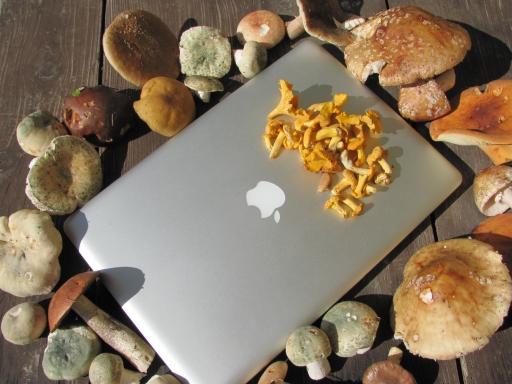 1st Course:
Weeping milk caps (Lactarius volemus) briefly sautéed in a cast iron pan (hardly need any oil).

2nd Course:
Blushers (Aminita rubescens) according to a Czech recipe; fried with caraway seeds and infused with beer.

3rd Course:
Quilted green russulas (Russula virescens), the king among the russula sorts, in cream sauce.

The chanterelles were donated together with those from the day before. Tomorrow morning for breakfast there will be the orange birch bolete (Leccinum versipelle) and the bay bolete (Boletus badius).

Expected in the next weeks are: cow snout (a starter with onions and peppers and a shot of sherry); cauliflower mushrooms (for soup or pasta); not many ceps and puffballs have shown themselves yet; parasol mushrooms with garlic or breaded; peppery milk caps (a gigantic, spicy and bitter appetizer); inky caps (the calamari of the meadows) ....
The next newsletter will once again be devoted more to the audible.
akueto
G.R.


(c) Günther Rabl 2010