Concert on the occasion of the 66th birthday of the great synthesizer virtuoso
Dieter Feichtner (1943-1999)
direct recordings & overdubs
Music: Dieter Feichtner
Acoustic Staging & Sound Direction: Günther Rabl
Light: Piotr Znajkowski
Exhibition Design: Thomas Gorbach, Jörg Huber
Setup: Richard Bruzek, Stephan Roth
special thanks to Erik und Samaela Bilic
program:
EUPHORISMUS II 1988
KRONPRINZ RUDOLFS TRAUM (CROWN PRINCE RUDOLPH'S DREAM)
(including: hallo - yeah – wake up!) 1977
MUE DER WANDERER (MUE THE WANDERER) 1986
EUPHORISMUS I (with the obligatory homeland song at the end) 1988
June 15th 2009, 21h
TU Wien, Prechtlsaal
supported by the electroacoustic project / ostblock rekords / untersberg fond / jörg huber
It is pointless to burst into superlatives to describe a phenomenon like Dieter Feichtner. As a musician and as a human being, he moved in spheres in which any comparison seems helpless. When one gives all he has, one does not ask how much it is. One is rather glad that something like this even exists.
He, himself, was very well aware of his uniqueness, and liked to use one of his whimsical terms to circumscribe it: "Prabowscheibe – icing the puck". Whether this really is a term from the world of ice hockey, as he adamantly claimed, is something we do not know. He approximately meant the following: If one always shoots a goal right from the outset, without training and without all discipline (perhaps also even 'doped' with things that grow in the forest) – then this person should be banned from serious sports. In an encyclopedia of electronic music, one will search for him in vain.
As a musician (or "tonal poet" – as he called himself), Dieter Feichtner is known by a steadily growing, representative circle of music lovers from all over the world. Hardly anyone has known up to now that he also created a series of pen drawings and watercolors in small formats, which are no less appreciated by connoisseurs than his music is. A selection of these pictures from the private collection of Jörg Huber will be introduced to the public for the first time on this occasion. The exhibition is accessible during the concert and is open afterwards until 11 p.m.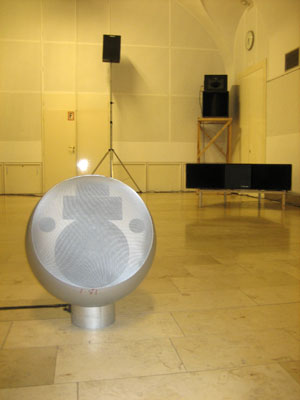 TU Wien Prechtlsaal
Foto:Thomas Gorbach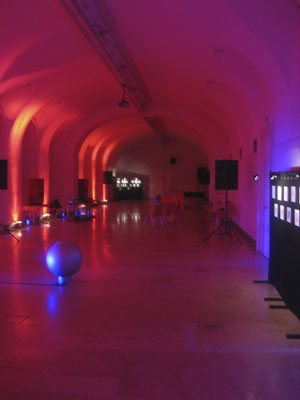 TU Wien Prechtlsaal PRABOW SCHEIBE
Foto:Thomas Gorbach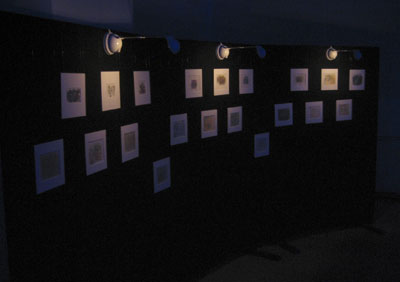 Dieter Feichtner Grafiken
Foto:Thomas Gorbach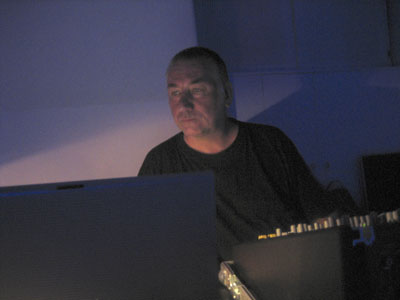 Günther Rabl
Foto:Thomas Gorbach
TU Wien Prechtlsaal PRABOW SCHEIBE
Foto:Thomas Gorbach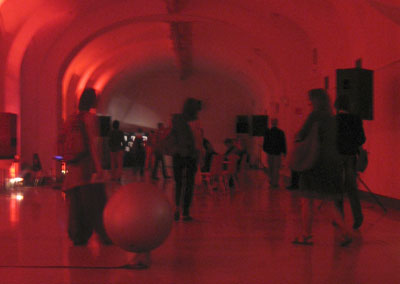 TU Wien Prechtlsaal PRABOW SCHEIBE
Foto:Thomas Gorbach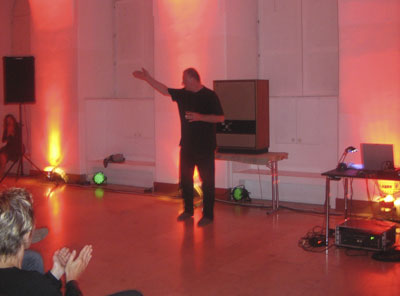 Günther Rabl PRABOW SCHEIBE
Foto:Thomas Gorbach